Lasst euch von den innovativsten und erfolgreichsten Unternehmen auf dieser Welt inspirieren! Schaut was unsere Partner so machen!
Lean Business System – Geteiltes Wissen!
Aufgebaut auf den grossen Erfolg innerhalb der LinkedIn Gruppen, repräsentiert Lean Business System eine neue Community mit einer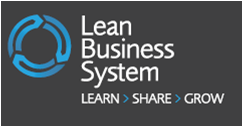 holistischen, nachhaltigen und kontingenten Vorgehensweise an Lean. Es baut auf das Expertenwissen von einer ausgesuchten globalen Gruppe von Lean Thinkern aus Industrie und Forschung auf.
Professor Peter Hines, ein Shingo Preis Gewinner für sein letztes Buch "Staying Lean"
Toyota Motor Corporation – Globale Vision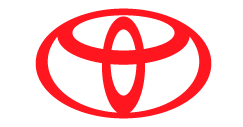 Toyota will lead the way to the future of mobility, enriching lives around the world with the safest
and most responsible ways of moving people.
Through our commitment to quality, constant innovation and respect for the planet, we aim to exceed expectations and be rewarded with a smile. We will meet challenging goals by engaging the talent and passion of people, who believe there is always a better way.
Toyoda Akio
Toshiba – Leading Innovation
Toshiba, a world leader in high technology, is a diversified manufacturer and marketer of advanced

electronic and electrical products, spanning information & communications equipment and systems, Internet-based solutions and services, electronic components and materials, power systems, industrial and social infrastructure systems, and household appliances.
Under its mid term business plan, Toshiba is working for enhanced recognition as a highly profitable group of companies, active in both high growth and stable growth businesses.
Dentsu
Dentsu, the world's largest single-brand agency for almost 40 years,

provides a comprehensive range of advertising and marketing services based on our unique "Integrated Communication Design" approach.
While continuing to pursue innovation in the digital arena, we are active in the marketing of sports and entertainment content on a global scale.
Kojimachi
1959年、麹町企画は企業広報をサポートするプロフェッショナル集団としてスタートしました。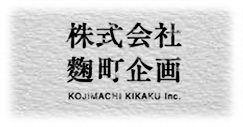 企業広報とは、企業が自らの経営理念、経営方針、事業活動、製品、サービスなどについて、さまざまなステークホルダー(利害関係者)に情報を発信するとと もに、ステークホルダーの声を聞きくことで、よりよい企業活動を実現するための重要な経営機能の一つです。近年、企業を取り巻くステークホルダーは多様化 し、従業員、株主、消費者はもちろん、ビジネスパートナーや取引先、さらには社会や地球環境などもステークホルダーとしてクローズアップされるようになり ました。これにより、企業に求められる広報活動も高度化・複雑化しています。さらには、企業の社会的責任(CSR=Corporate Social Responsibility)に対する要請はいっそう厳しくなっており、企業活動についてステークホルダーからの理解と好意を獲得するための広報活動の 重要性がますます高まっています。
麹町企画は企業広報のプロフェッショナルとして、さまざまなコミュニケーションツールのプランニングから制作までを通じて、企業とステークホルダーのGood Communicationを実現し、企業の健全な発展に貢献することを目指します。
The Longo Group
Efficient communication is the mainstay of every firm. Indeed, innovative ideas and the right target information management are the key to success in today's market.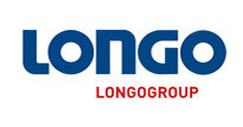 As multi-specialist, the Longo Group, with its branches Longo, phg and Equus, is the ideal choice for both print communication and data management. Moreover, we help you choose the most creative ideas and find the solution to your needs, focusing our engagement on assuring top quality in every phase of production.